Chairman – Prof. Jintu Fan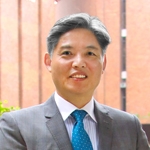 It is my great honor to be the new Chairman of Hong Kong Institution of Textile and Apparel (HKITA). I would like to thank all members for your trust and support! HKITA is a voluntary professional society established in 1993. Its notable impact over the last 26 years owes a great deal to the whole-hearted and selfless service of past chairmen, executive committee members and many passionate members. I would like to take this opportunity to express my sincere gratitude to their contribution. The mission of HKITA is to maintain and improve the academic and professional standard of our members so as to enhance the competitiveness of the textile and apparel industry and promote the prosperity of Hong Kong economy. The new executive committee will continue to further the professional exchange, improve the professional standards of the members of the society as a whole, and create more opportunities for the cooperation with the related professional associations in the Mainland and around the world.
Your support is greatly appreciated!
Thank you again!